Icy Strait Point Excursions
Game Creek Guides will take care of your Icy strait point excursions visit on Hoonah, Alaska. Chichagoff Island is home to more brown bears than humans, it's a place where eagles soar overhead and whales are regularly seen just offshore.
Half Day Halibut Fishing in Icy Strait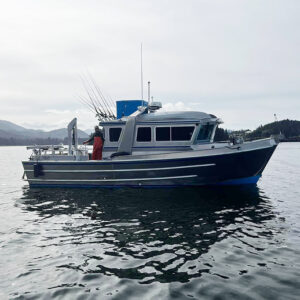 It's just a short ride from the cruise ship pier to the start of your fishing adventure. With everything you need already prepared, you'll leave the Hoonah boat harbor for the abundant waters of Port Fredrick.
Captain Lucas and his first mates will work hard to get you a chance at a Pacific Halibut. These feisty (and tasty) fish put up quite a fight so you're in for some action.
Your crew will target the specific type of Pacific Halibut that is in season during your visit to increase your odds of success.
You are able to have your catch cleaned, processed and shipped through a local fish company. Feel free to discuss this with your captain on the day of the charter.
BOOK NOW
Icy Strait Point, Alaska Stream Fishing Day Tour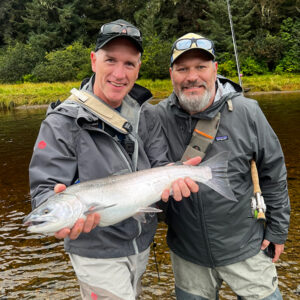 Chichagof Island offers a renowned salmon and trout fishing experience, and Game Creek Guides will take you to it!
On this Icy Strait point fishing excusion, you will be provided with all needed fishing gear and assistance for any experience level will be provided to guarantee that this trip will be a highlight of your trip to Alaska. The program is catch and release.
Depending on the time of year, angling opportunities include Dolly Varden trout, Cutthroat trout, Pink (Humpy) salmon, Chum (Dog) salmon, Coho (Silver) salmon, and Steelhead.
Keep your eyes open for a view of wildlife include brown bear, mink, marten, otter, beavers, and eagles.
Please Note: All guests ages 16 and older must have a fishing license. Mandatory fishing licenses. Game Creek Guides will guide you on how to purchase your license online. This fresh water fishing tour is catch and release only.
book your excursion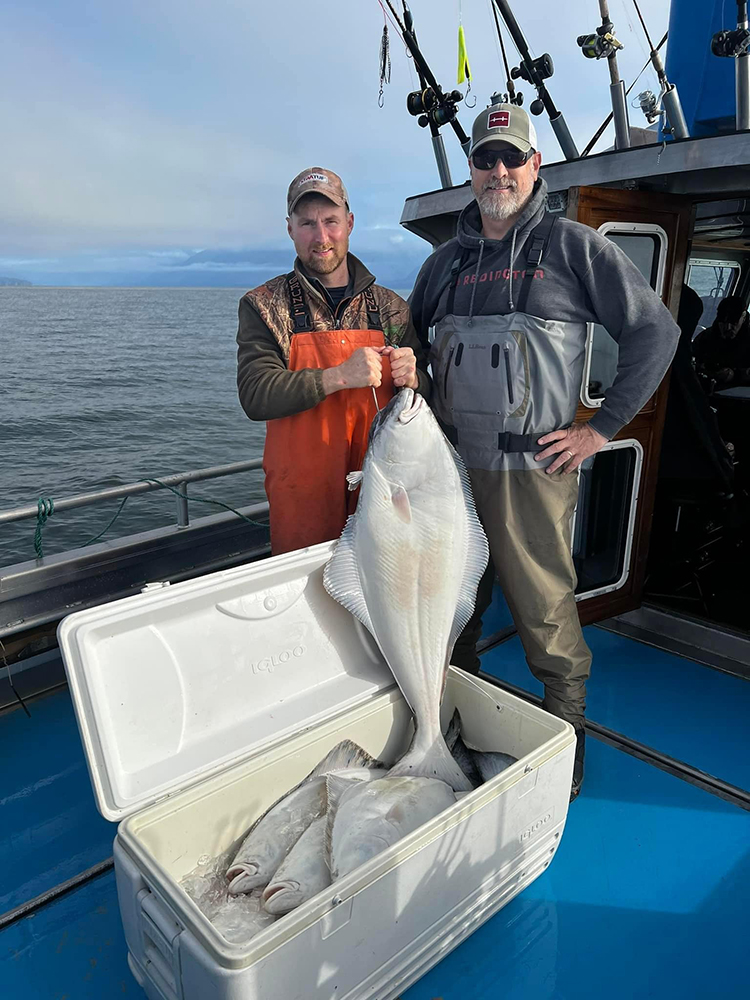 If you have questions about excursions or ff you are not able to book due to booking minimums not being met please text Brenda Clark at 907-321-9145 or email [email protected] .