For cruise ship passengers
There are now two separate docks at Icy Strait Point. Your ship will be coming into either the ADVENTURE Landing or the WILDERNESS Landing.
FIRST GUIDED TRIP OF THE DAY: The first excursion group of the day we will meet you at the Excursion Hub. The Excursions Hub is a large outdoor meeting spot for guests located at Icy Strait Point. Look for the Game Creek Guides sign to meet with the Lucas.
LAST GUIDED TRIP OF THE DAY: After disembarking from cruise ship make your way to the Excursion Hub. Locate the shuttle that will take you to nearby Hoonah, AK where Lucas will meet you.
(*You will be given information at before arriving at Icy Strait Point on where and when to meet Lucas to start your Game Creek Guides adventure.)
If your ship docks at the Adventure Landing
Walk to shore and through the Adventure center and exit through the clearly marked door #2.
Follow the gravel path and look for an Excursions Hub sign that directs you to the right and continue walking that path to the Excursions Hub.
From the ship to the Excursions Hub is about a 10 minute walk.
If your ship docks at the Wilderness Landing
Walk to shore and to the Transporter (a gondola) where you can experience a 5 minute ride to the main area of the port.
After exiting the gondola look for the sign directing you to the Excursions Hub and follow the path and signs.
From the gondola to the Excursions Hub, the walk may be about 5 minutes.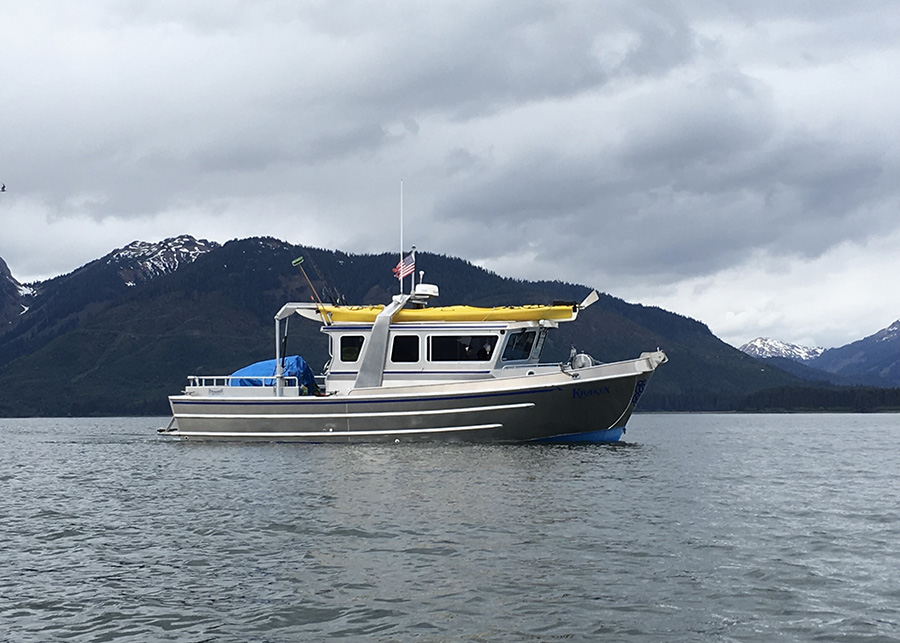 BOOK NOW
What to bring
Participants must have a State of Alaska Fishing License. You may purchase one online via the link in your confirmation email.
Please dress for the weather. We suggest a good rain jacket and dressing in layers.
You are welcome to bring your own coffee/tea and your preferred snacks.
What's Included:
All fishing gear and bait
Water and granola bars
Pickup Information
Guests on our first charter of the day will be picked up directly from the Excursion Hub at Icy Strait Point. Your tour will conclude in Hoonah, with a convenient shuttle available to return to Icy Strait Point.
Guests on our second or third charter of the day will be expected to take the convenient shuttle from Icy Strait Point to meet us in Hoonah. Guests will be dropped off at Icy Strait Point at the conclusion of charter.
Please text 907-321-9145 if you have questions, or email us at [email protected].